Building Inclusive Community
Building Inclusive Community
headline
As an integral part of the university's central leadership, the Office of the Senior Vice President for Equity provides accountability and encouragement to our beloved community as together we build a better Rutgers through diversity.
What Does Beloved Mean?
President Jonathan Holloway describes Rutgers as a beloved community, one in which all members are working together and are heard, respected, and valued. A beloved community is a diverse and inclusive one, complex, in pursuit of perfection, and committed to nurturing the aspirations that advance that pursuit.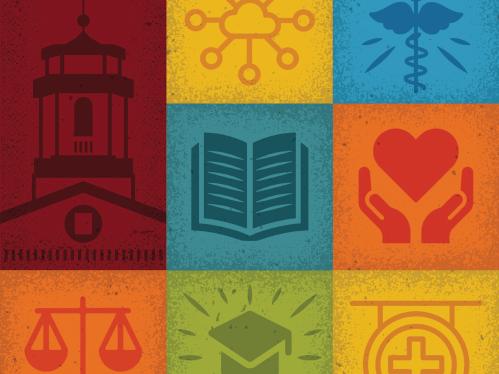 Universitywide Diversity Strategic Planning Process
Building on the University Equity Audit, diversity strategic planning is the process through which we will assess and align our efforts across the Chancellor-led units and the central administration recognizing that diversity, equity, and inclusion lead us to excellence.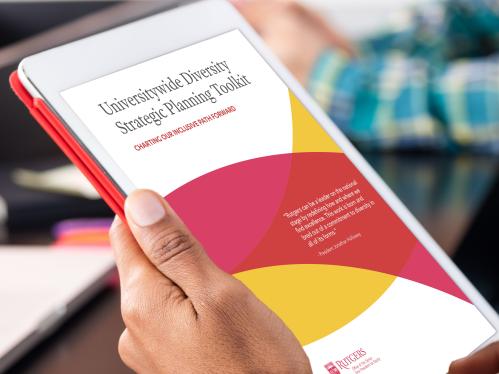 University Diversity News
The Building an Inclusive Academy Symposium, hosted on January 29, 2021, by the Office of the Senior Vice President for Equity, served as a forum to understand why pursuing an inclusive academy is important and explore ways through which it can be achieved. Here is a brief recap of each session.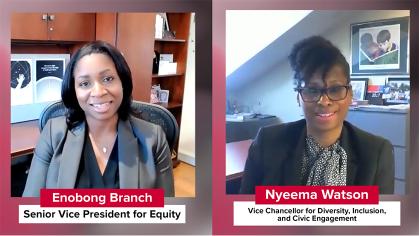 During Black History month, Rutgers Today spoke with Enobong (Anna) Branch, senior vice president for equity at Rutgers University, and Nyeema C. Watson, vice chancellor of diversity, inclusion, and civic engagement at Rutgers University-Camden. They shared their insights on the best path forward to achieve social justice for all.
With the launch of Rutgers' diversity strategic planning process, the university has taken a critical step in its pursuit of inclusive excellence. It's not only an opportunity for the institution to embrace diversity, inclusion, and equity as a core value, but to describe its current state, envision its ideal state and define measurable goals - identifying actionable steps to create a more inclusive future.
Friday, March 05, 2021, 7:00 p.m.-10:00 p.m.