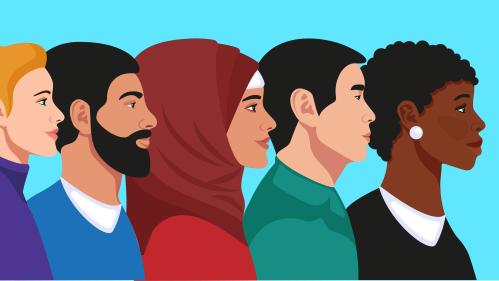 The Program for Early Career Excellence (PECE)
Open to full-time Faculty in their first three years at Rutgers!
The Program for Early Career Excellence (PECE) supports Rutgers' mission to recruit, retain, and advance a diverse faculty. The program provides one year of intensive career development support with a focus on scholarly productivity and helps faculty to:
Develop their scholarly work and identity 
Build connections within the Rutgers community 
Understand diversity and inclusion in academia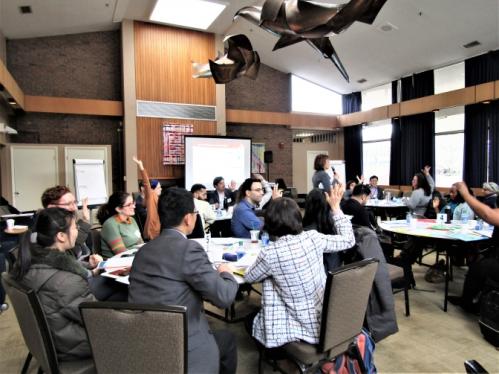 PECE core workshops are open to ALL early-career faculty at Rutgers. Register Today!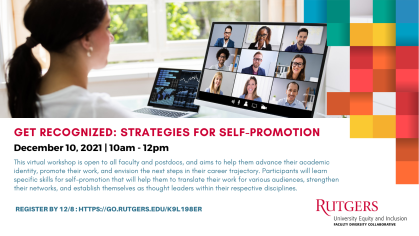 Friday, December 10, 2021, 10:00 a.m.-12:00 p.m.
Boosting Productivity and Building Trust   
Watch the video below to learn how the PECE program made an impact in the lives of faculty both during and after completion.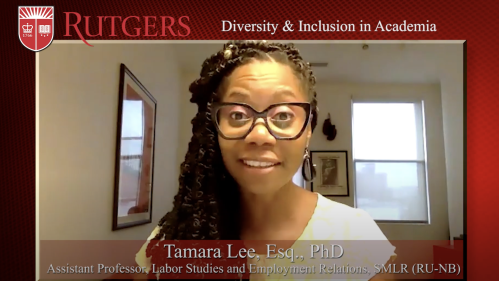 Boosting Productivity and Building Trust
What your colleagues are saying about PECE workshops:
"I always left (the workshops) with the feeling that I had a concrete thing or two to try out."
"PECE is a valuable program offering support for new faculty who might otherwise feel isolated while navigating the tenure process."
"Meeting and getting to know people who were roughly at the same stage as me but in different disciplines and with different backgrounds has been very rewarding!"
"I very much enjoy the freedom of topics that I can discuss with my coach. Especially those topics that are personal, but very relevant to my work. It provides the opportunity to think through issues/ideas around what is helping/hindering my success and to develop achievable goals."

"I thought it was great that I always left with the feeling that I had a new perspective and actually a concrete thing or two to try out."

"My coach's willingness to patiently help me come up with specific goals and routines has helped me enormously with my writing. Because of her guidance, I feel like I am really taking advantage of my summer writing time -- I write first thing in the morning, everything else comes second, and I have been able to draft more of my manuscript than I thought I would…She also has helped me get better at figuring out which things I can say "no" to in terms of work commitments that will eat into my writing time."

 

"It has been great to interact with other tenure track faculty from different schools and see how similar our issues are. It was clear that we all felt a little alone with our issues, but that is not based on reality. I personally loved learning more about the others' research work, it is an incredible group of people!"

"I am really excited to say that the peer group resulted in a peer accountability commitment in which one other group member and I meet weekly for writing. I find that I look forward to writing and the companionship keeps me focused."

 

"It has given me lots of great efficiency/self-care/navigating the tenure track tips, and has also helped me connect to others in this vast, discombobulated university. It's helped me maintain a healthy attitude towards the tenure track and given me more confidence about my ability to successfully navigate the tenure process. It has allowed me to be more productive and efficient.The program has helped me feel like I am supported and a part of the tenure track community at the University."