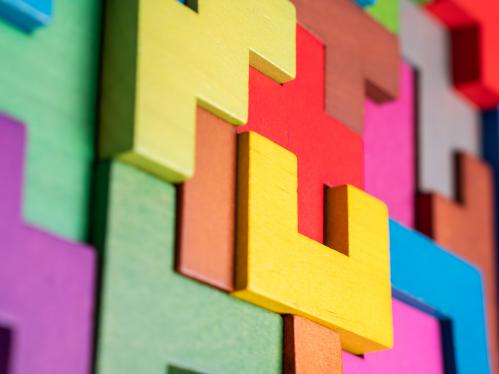 Connect
Join the Faculty Diversity Collaborative Peer Network.
Get Connected
Building an inclusive academy requires developing sustaining community intentionally. The FDC Peer Network is a mechanism to promote connection and offer means for engagement for Rutgers University faculty across Chancellor-led units. It will bring together diverse and allied faculty, to intentionally serve as a resource for one another and advance the institutional goal of increasing faculty diversity. Use the FDC Peer Network to identify and create communities of connection.
Implementing the Diversity Plan
The University Diversity Strategic Plan highlighted recruiting, retaining, and developing a diverse community  as one of five university priorities. 
The Faculty Diversity Collaborative was created to foster a sense of belonging and professional growth for all.
Frequently Asked Questions
Joining the FDC Peer Network will allow you to cultivate meaningful professional relationships with colleagues across all Chancellor-led units.

We encourage faculty of all ranks to apply if their research interests align with the Presidential Cluster Focus:

Advancing Diversity in the STEM Disciplines
Engaged Climate Action
Health Equity
Race, Racism, and Inequality

You will receive confirmation that your profile has been added to the directory. You will also be added to a Microsoft Teams group with fellow network members to share research and collaboration opportunities.

Presently, only faculty can apply. We encourage you to use the network to find faculty whose research interests match yours.

Please email facultydiversitycollaborative@oq.rutgers.edu if you need your profile updated due to a revised bio, new title, headshot, etc. Do not email the revisions directly. Please email us your name and purpose for revising. We will then reopen your original form link for you to revise and resubmit.

Anyone in or outside of Rutgers can view your profile. If you prefer to not have your email shown, please apply using your department's shared email address.
Let's keep the conversation going.
Join the FDC mailing list to stay informed about upcoming workshops and initiatives.