University Diversity News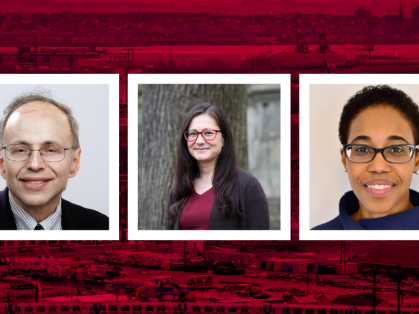 Three professors from Rutgers University Newark's Department of Earth & Environmental Sciences (EES) recently secured a $4.3 million National Science Foundation (NSF) grant that links RU-N graduate students and faculty with the Newark community to work collaboratively on solutions to environmental issues.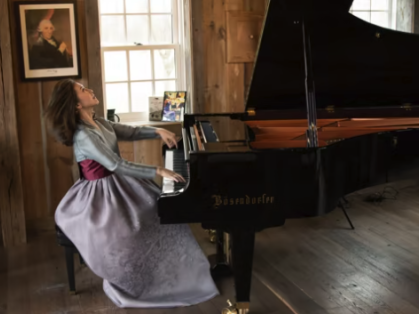 Rutgers music professor Min-Kyung Kwon will be performing the world premiere of James Ra's "Fantasia on Sae Taryeong" on piano Saturday as part of the New Jersey Symphony's Lunar New Year celebration.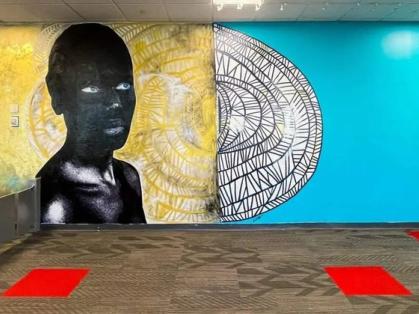 As the Newark Festival begins October 6, the Paul Robeson Galleries are hosting new exhibitions as part of the celebration and encouraging viewers to check out new murals on campus, created with gallery support. The presentations are in keeping with the gallery's mission to honor the life and work of activist and artist Paul Robeson, said the galleries' director and chief curator Anonda Bell.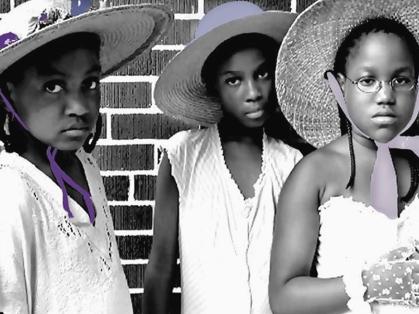 Cyril Reade, Ph.D., director of the Rutgers–Camden Center for the Arts (RCCA), has unveiled the work of six artists with deep personal and professional ties to the city of Camden in the exhibition "Portraits of Camden."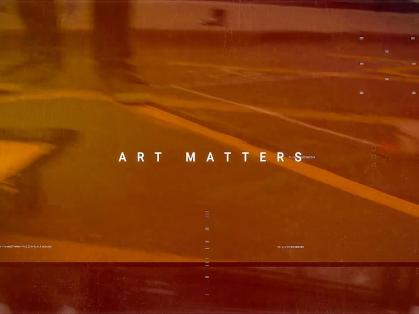 Express Newark was conceived as an art-making "third space" in which the university and community would come together with equal voices and experiences. As cultural institutions all across the United States face a reckoning over racial injustice, Express Newark urgently responds to these demands by valuing art's ability to amplify marginalized voices, address critical issues, and advocate for change. This initiative addresses many of Rutgers' strategic priorities.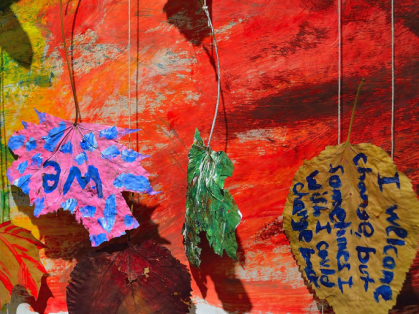 The Global Village Art as Activism House, a Douglass living-learning community focused on the global role of art in social justice, wrapped up the academic year by putting on their annual exhibition, which included student artwork that focused on the theme of creating community.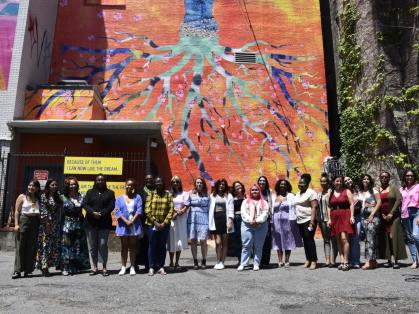 In a mural created by Rutgers–Newark BOLD scholars and acclaimed artist Adama Delphine Fawundu, a blue figure with her arms outstretched to the sky symbolizes freedom and womanhood. But to her creators, she also represents something more personal.
In this moment of profound uncertainty, reconnection, and newfound creativity, the organizers of the Black Portraiture[s] conferences invite the submission of abstracts summarizing a paper, panel, or performance related to the role of "play" in past and contemporary African Diasporic art, performance, liberation struggles, and cultural work.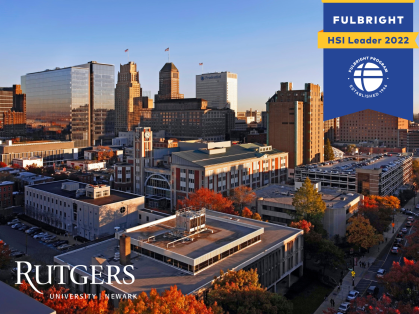 Rutgers–Newark is proud to be named a Fulbright Hispanic-Serving Institution leader for the second year in a row by the U.S. Department of State's Bureau of Educational and Cultural Affairs (ECA). This designation recognizes the noteworthy engagement that selected Hispanic-Serving Institutions (HSIs) have achieved with the Fulbright Program, the U.S. government's flagship international educational exchange program.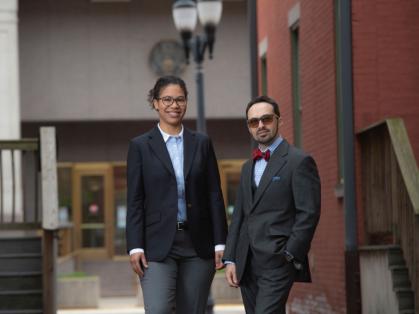 The Black Camden Oral History Project, led by Kendra D. Boyd and Jesse Bayker, will tell the stories, through first-person accounts, of life and activism in the city, including the Black student protest movement at Rutgers University–Camden.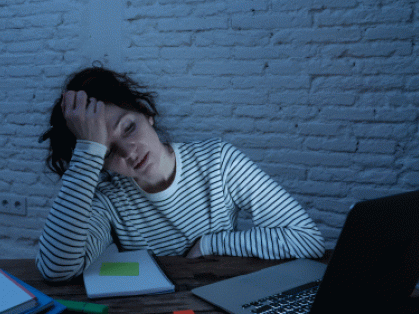 Academic stress takes a toll on the mental well-being of certain groups of college students more than others – a correlation further exacerbated by the COVID-19 pandemic, according to a Rutgers New Jersey Medical School study.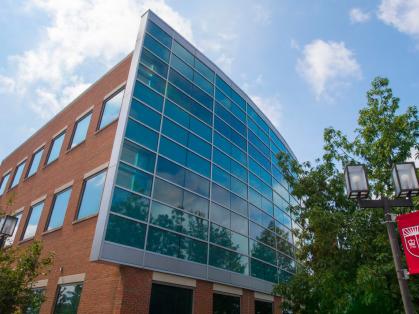 Socially disadvantaged children and those from minority backgrounds are less likely to receive services before 36 months of age, Rutgers study finds.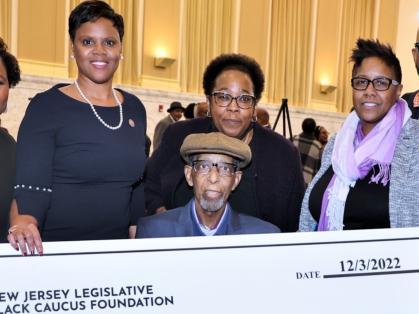 An endowed scholarship honoring the work of state Senator Ronald L. Rice, a Rutgers-Newark alumnus and powerful champion of fairness and opportunity, will support undergraduate students in the School of Arts and Sciences and the School of Criminal Justice.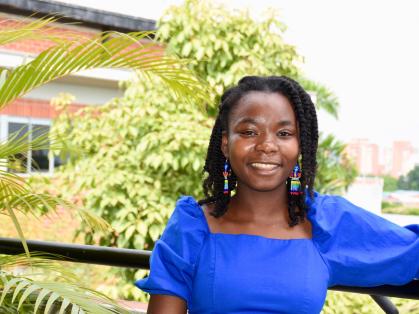 Assata Davis's passion for racial and social justice was sparked in middle school at the start of the Black Lives Matter movement and continued to grow at Rutgers University-New Brunswick's Honors College, where she thrived as an academic standout and student leader.
Art & Design BFA alum and muralist Layqa Nuna Yawar is one of two artists commissioned to create permanent artwork at the newly renovated Terminal A at Newark Liberty International Airport. This is the first significant art commissioned at the airport since 1937.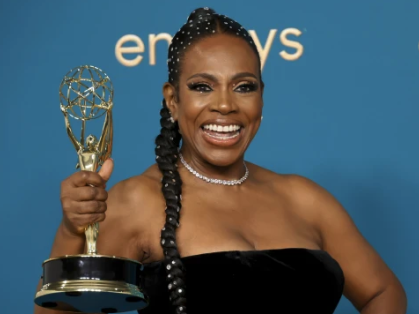 Ralph always wanted to attend Rutgers because Princeton native Paul Robeson, star performer-athlete and activist, had studied there, she told OWN's "Where Are They Now."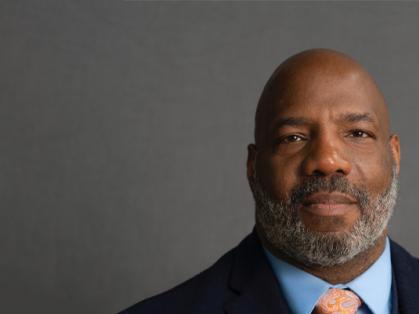 An expert on how race, politics, history, and popular culture intersect in America, Jelani Cobb happily shares the twists and turns of his lifelong love of learning. From attending elementary school in Queens to storming the administration building at Howard University to earning his doctorate at Rutgers University and serving as dean of the journalism school at Columbia University, Jelani (which means "strong, powerful") Cobb has blazed a trail of accomplishment.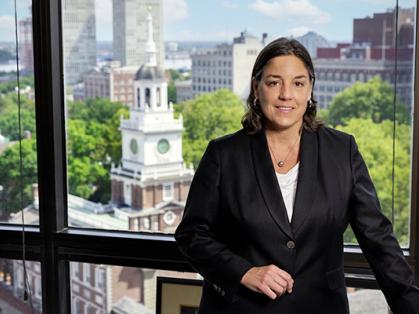 Jacqueline Romero, the groundbreaking new U.S. attorney for the Eastern District of Pennsylvania, is a Rutgers Law School in Newark graduate who thrives on the powerful position's enormous responsibility.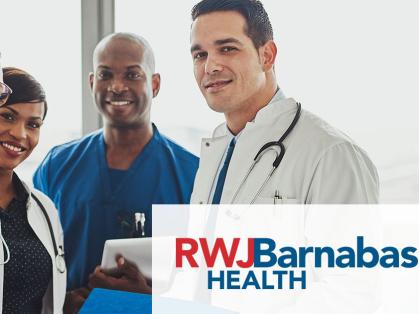 RWJBarnabas Health, the largest, most comprehensive academic health care system in New Jersey, has been recognized by Newsweek as one of "America's Greatest Workplaces 2023 for Diversity." RWJBarnabas Health is one of 1,000 companies in the United States to earn the designation. RWJBarnabas Health, in partnership with Rutgers University, is New Jersey's largest academic health care system.
Want to see your diversity story featured? 
We want to hear your interesting diversity, equity and inclusion-related news, whether it's about a person, initiative, organization or more within your school, college or unit.