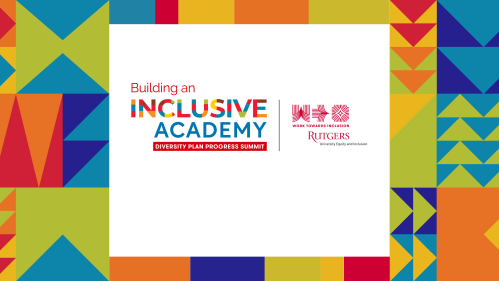 Building an Inclusive Academy: Diversity Plan Progress Summit
Summit Features At a Glance
distinguished speakers driving change in the academy
sessions highlighting DEI strategies and institutional progress
ways to attend: in person or virtually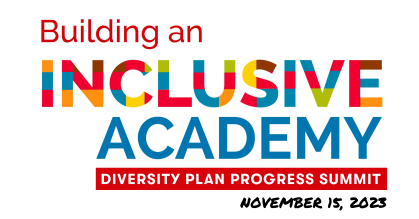 Thank you for joining us to discover how Rutgers is pursuing its commitment to excellence and inclusion deliberately. We heard from university leaders about our institutional goals and how collaboration is driving progress. We also learned how Rutgers is moving from words to action in implementing its University Diversity Strategic Plan, working in earnest to develop a university community where everyone can thrive. 
Progress Summit Illustrated
Progress Summit Recordings Now Available
Relive the Progress Summit with our YouTube playlist! Watch recordings of all sessions.
Meet the Keynote Speaker
Widely known as one of the most influential authorities on racial justice in America, Khalil Gibran Muhammad is redefining our understanding of diversity and equity. A Harvard Kennedy School Professor of History, Race, and Public Policy, Khalil explains how "bias education"—race education—can help individuals, institutions, and workplaces reconcile the past within the present, and move towards greater equity, together.
Revisit the 2021 Planning Process Kickoff
An inclusive academy is not an accidental endeavor. It requires intention, investment, and normalizing the push for equity and inclusion, so the academy can transform to better serve its students, faculty, and staff. Watch the replay of this virtual symposium held on January 29, 2021.
University Diversity News
Stay Connected
Join the Rutgers University Equity and Inclusion mailing list to receive updates about the summit and more!