Please read the selected messages below that convey our university commitment to diversity, equity, and inclusion.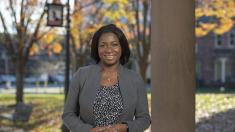 Messages from the Senior Vice President for Equity
September 21, 2023
Universitywide Diversity Messages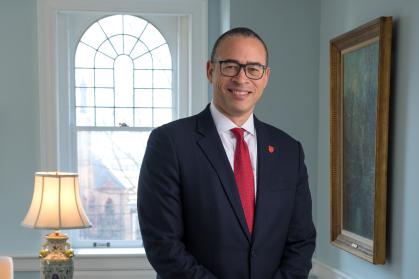 March 8, 2023
The survey, launching March 20, will help assess whether Rutgers' diversity, equity, and inclusion values are reflected in the experience of students, faculty, and staff.
June 16, 2022
Tomorrow, June 17, Rutgers will begin an annual practice of observing Juneteenth as a university holiday on the third Friday of June, which is also the observance of the state holiday.
June 14, 2022
In recognition that some individuals use first names other than their legal names in the course of their daily life at Rutgers, I am pleased to announce that we are taking steps to enable students, faculty, and staff to use their chosen or preferred name in university communications.
March 30, 2022
After a thoughtful process that began in the first months of my presidency and builds upon effective initiatives already in place at Rutgers, I am pleased to announce the completion of our first-ever Diversity Strategic Plan.
August 5, 2021
We are pleased to announce a new, university-wide Presidential Faculty Diversity Initiative that strategically aligns with the overarching goals we have set for creating systemic change at Rutgers. In establishing this initiative, we are committing up to $45 million from central administration funds over an initial 5-year period.
April 20, 2021
A guilty verdict has been rendered by the jury in the murder trial of Derek Chauvin, the former police officer whose brutal and callous actions during the arrest of George Floyd last May prompted international outrage.
March 11, 2021
Amid rising anti-Asian sentiment and violent hate crimes, Dr. Holloway and the four chancellors express solidarity with the Asian community at Rutgers and around the world.
January 6, 2021
President Holloway and the four Chancellors speak to the community about shared values in light of the violent breach of the U.S. Capitol on January 6.
We Thank and Honor Our Veterans

November 11, 2020
A Veterans Day tribute to military-affiliated students across Rutgers and to faculty, staff, and alumni who have served in uniform.

September 24, 2020
A $15 million Andrew W. Mellon Foundation grant will fund the university-wide Institute for the Study of Global Racial Justice, a scholarly project with centers based on Rutgers' New Brunswick, Newark, and Camden campuses.

September 15, 2020
Dr. Holloway released an internal report intended as a first step in assessing and strengthening Rutgers' position as a community in which diversity, equity, and inclusion are core values.

September 3, 2020
President Holloway announces the appointment of senior vice presidents for equity, administration, and strategy, effective September 8.

July 8, 2020
Our international students are a critical part of our mission, and we will do everything in our power to defend their ability to remain in the United States.

July 1, 2020
President Holloway shares his thoughts on the university and its mission.