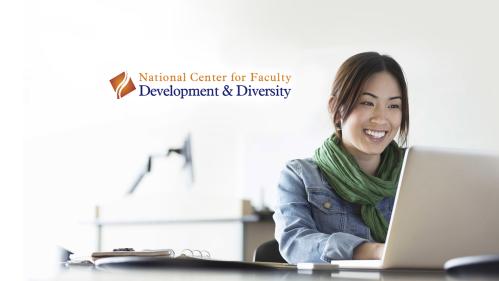 National Center for Faculty Development and Diversity
Resources to Help You Thrive
As part of our commitment to nurture and cultivate diversity and inclusion as key institutional values, Rutgers University has invested in an institutional membership with the National Center for Faculty Development and Diversity. NCFDD is an independent professional development organization dedicated to helping faculty, post-docs, and graduate students thrive in the academy through online career development, training, and mentoring resources.
What are the benefits of joining the NCFDD?
By becoming an Institutional Member, all faculty, postdocs, and graduate students at Rutgers University have access to the following member resources at no additional cost. In addition to the resources available to you as an Institutional Member, the center also offers professional development training and intensive mentoring programs.
Weekly Monday Motivator
Monthly Core Curriculum Webinars
Monthly Guest Expert Webinars
Access to Multi-Week Courses
A private Discussion Forum for peer-mentoring & problem-solving
Monthly accountability buddy matches
Moderated writing challenges
Access to the Member Library that includes past webinar materials, referrals, and readings
Activate your membership by campus, following the links below.