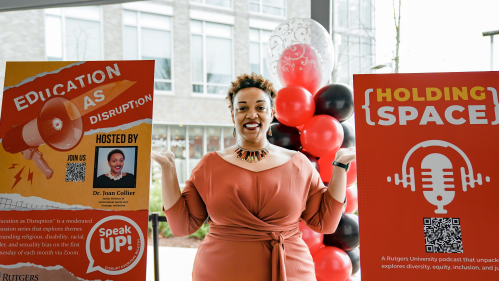 Meet the Assistant Vice President
Joan Collier, PhD is the assistant vice president for equity and inclusion at Rutgers University and co-leads university-wide strategic planning and implementation supporting comprehensive cross-campus engagement efforts to realize the university's commitment to fostering an inclusive learning and working environment.
Dr. Collier leads university-wide diversity capacity-building efforts that aim to improve cultural competency, reduce bias, and promote understanding and engagement on issues related to diversity and bias prevention. She chairs the Diversity Education Network, which serves as a mechanism for amplifying, connecting, and expanding equity, diversity, inclusion, and justice capacity building across Rutgers University for students, staff, and faculty. 
Dr. Collier is an Affiliate member of the Ph.D. in Higher Education program faculty in the Graduate School of Education. She has more than ten years of experience within higher education as a practitioner and educator. She is a first-generation scholar and alumna of Georgia State University and the University of Georgia. 
_
Dr. Collier is the host of the Holding Space Podcast that identify drivers of inequity and illustrate how individuals can find themselves in the work of progress. Listen now.
As a part of the Speak Up university-wide bias prevention campaign, Collier moderated a panel to discuss how we can repair harm and what practices and behavior contribute to an inclusive environment for faculty, staff and students. Watch now.
At the first Education and Disruption Intensive Collier welcomed the group by inviting the participants to turn to wonder instead of judgement when faced with misunderstanding. Watch now to learn more.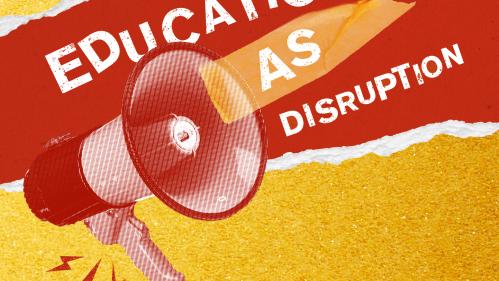 Dr. Joan Collier kicks off the first-ever "Education as Disruption" Virtual Intensive!