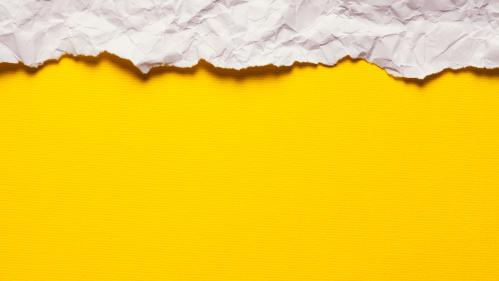 Education as Disruption Virtual Intensive
Opening Session
9:00am-9:10am
Join Dr. Joan Collier as she kicks off the Education as Disruption Virtual Intensive!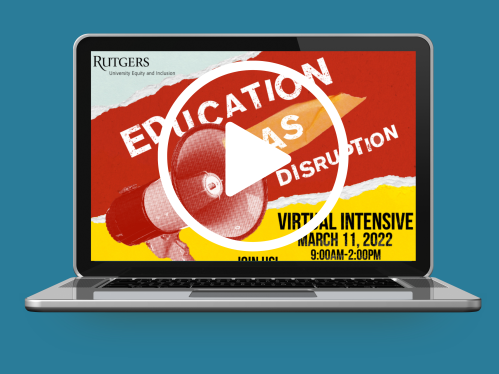 Session 1
9:15am-10:45am
Equity Fundamentals (TCC for Diversity Education and Bias Prevention, New Brunswick)
GreenZone: Military Cultural Competence Training (Office of Veteran and Military Programs and Services)
Microagressions: Impact & Interventions (Center on Research to End Violence)
Safe(r) Space (Social Justice Education and LGBT Communities, New Brunswick)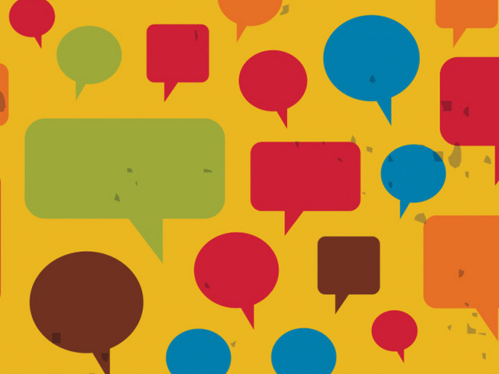 Session 2
10:55am-12:10pm
Responding to Interpersonal Violence (Office of Teaching Evaluation and Assessment Research)

Improving Education with the Science of Learning: The Impact of Culture & Beliefs (OTEAR and Rutgers Global)

Not Your Inspiration: Dehumanizing Disabled People Through Misguided Praise (Office of Disability Services - RBHS)

Safe(r) Space (Social Justice Education and LGBT Communities, New Brunswick) (continued)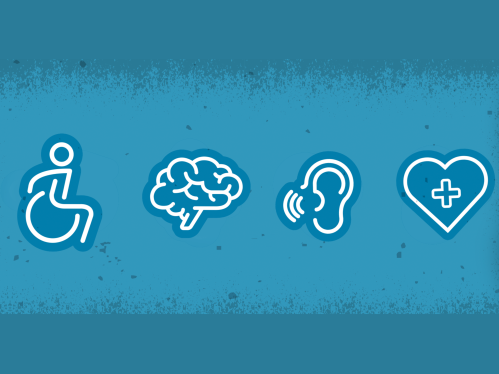 Session 3
12:15pm-2:00pm
Speak Up! Responding to Everyday Bigotry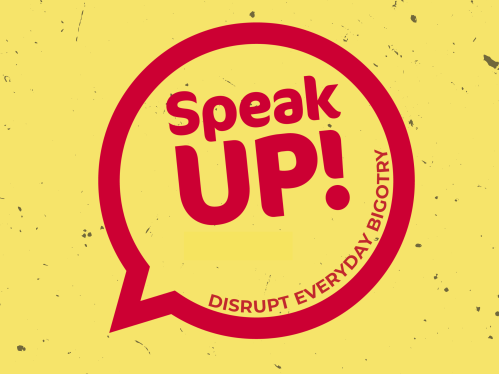 Frequently Asked Questions
The EAD Intensive is a one-day virtual event providing an opportunity to take advantage of the diversity education and bias prevention offerings available universitywide and beyond. This year we have partnered with the Southern Poverty Law Center to host the Speak Up! Responding to Everyday Bigotry Workshop and continue to partner with the Diversity Education Network, a universitywide network of units engaged in equity, access, diversity, inclusion and justice capacity building. 

The EAD Intensive is the first time Rutgers University has coordinated diversity educational workshops and trainings, providing Rutgers faculty and staff the opportunity to dive more deeply into topics including: how to support gender diverse and LGBT+ students, develop greater cross cultural competency in the classroom, support military-affiliated students, address microaggressions, engage in respectful behaviors when interacting with disabled folks, and learn about foundational diversity, equity and inclusion concepts and more! 

The Intensive is open to all members of the Rutgers community. We are encouraging faculty and staff to attend knowing that this is one of the few opportunities for faculty and staff to deepen their equity, diversity, and inclusion knowledge and grow your capacity to act on this knowledge.

You should still register! Because there is a range of workshops to attend, you will have options to ensure you are interacting with new content. 

Because space is limited, if you are unable to participate for the full day (9 am to 2 pm), we ask that you wait until March 7th to register to ensure that there is space for people who can attend for the full day.
Check out the latest installations of Education as Disruption hosted by Dr. Joan Collier. 
Education as Disruption: Repairing Harm
Education as Disruption: Disability Bias
Education as Disruption: Religious Bias
DEN Trainings and Workshops