What We Do
The Office of the Senior Vice President for Equity advances, promotes, and advocates for inclusiveness, diversity, and equity as key elements to achieve Rutgers' strategic vision to be prominent in research, excellent in teaching, and committed to community.
University Equity Audit
President Holloway commissioned an internal University Equity Audit—an initial step in pursuing excellence by increasing Rutgers' universitywide, on-the-ground commitment to diversity, equity, and inclusion, starting with its leadership. The overarching goals of the audit were to advance Rutgers' institutional embrace of diversity as a core value and to grapple with where Rutgers currently stands in reflecting this value.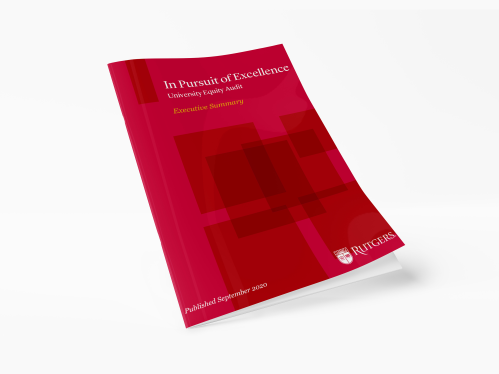 Charting Our Inclusive Path Forward  
The Diversity Strategic Planning Process
The plan is to chart an inclusive path forward for Rutgers. The objective is to pursue culture change that embraces diversity as a core institutional value and live that commitment out in the university's organizational practices.